Purple fluorite butterfly with tassels buyao/紫萤石蝴蝶流苏步摇
Due to Covid-19 related international shipping issues, the shop will be closed until the pandemic is under control. Please take care of yourself and stay safe!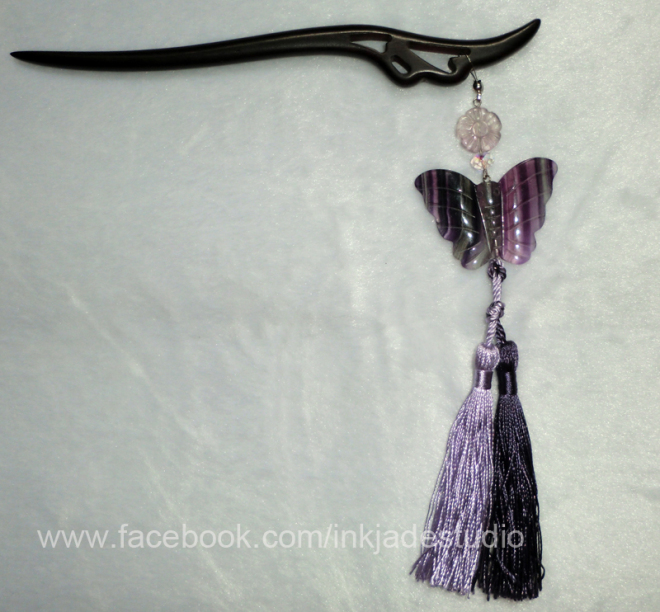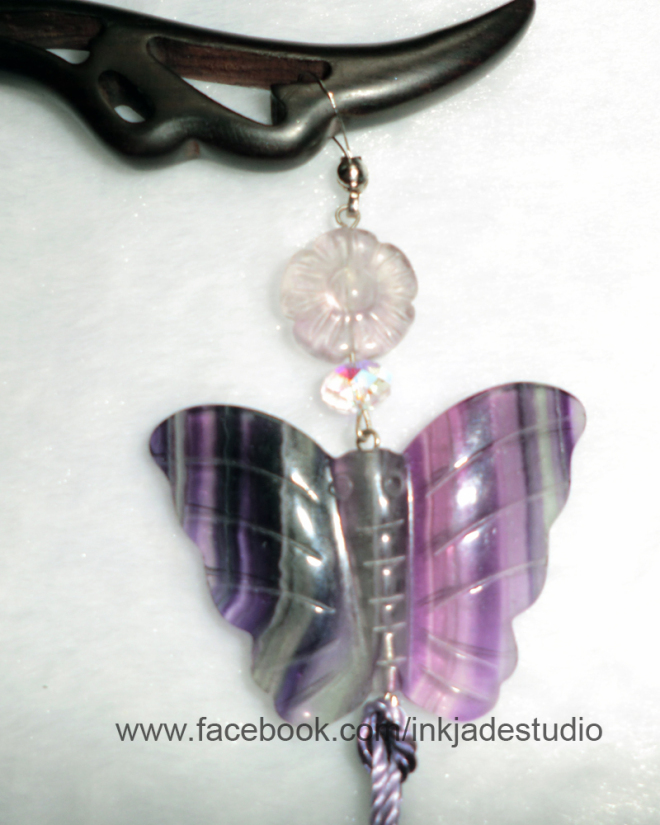 Materials: 黑檀木(carved wood), crystal, carved fluorite butterfly/flower, tassels Hairstick: 10cm Tassels: 17cm The fluorite butterfly is really pretty with natural bands of color. No two butterflies are the same because they are hand-carved from natural stone! I'm so tempted to buy a butterfly for myself...