中秋节 Mid-Autumn Festival 2018
Singapore has opened up post-pandemic, so the shop is re-opened for business! Sorry for the long wait!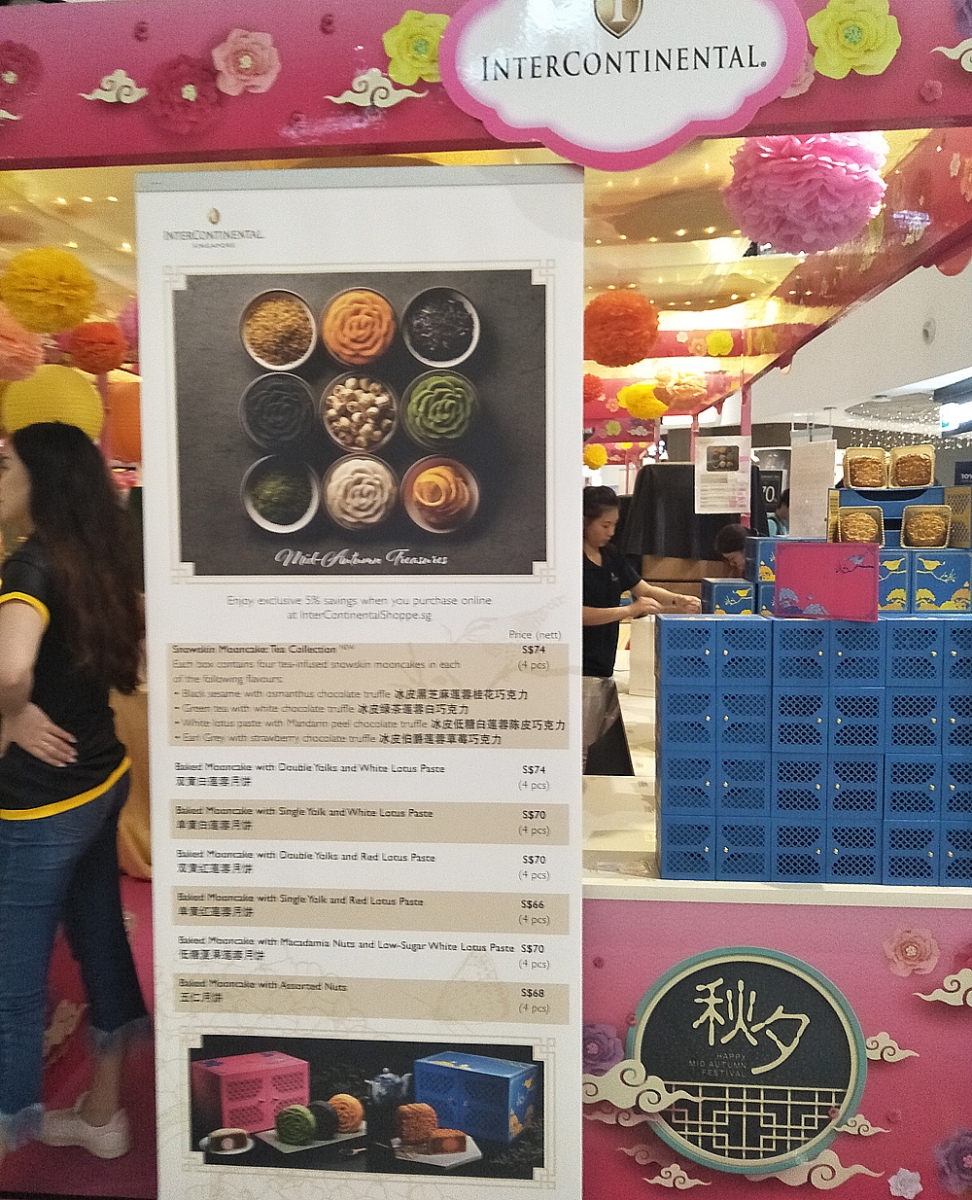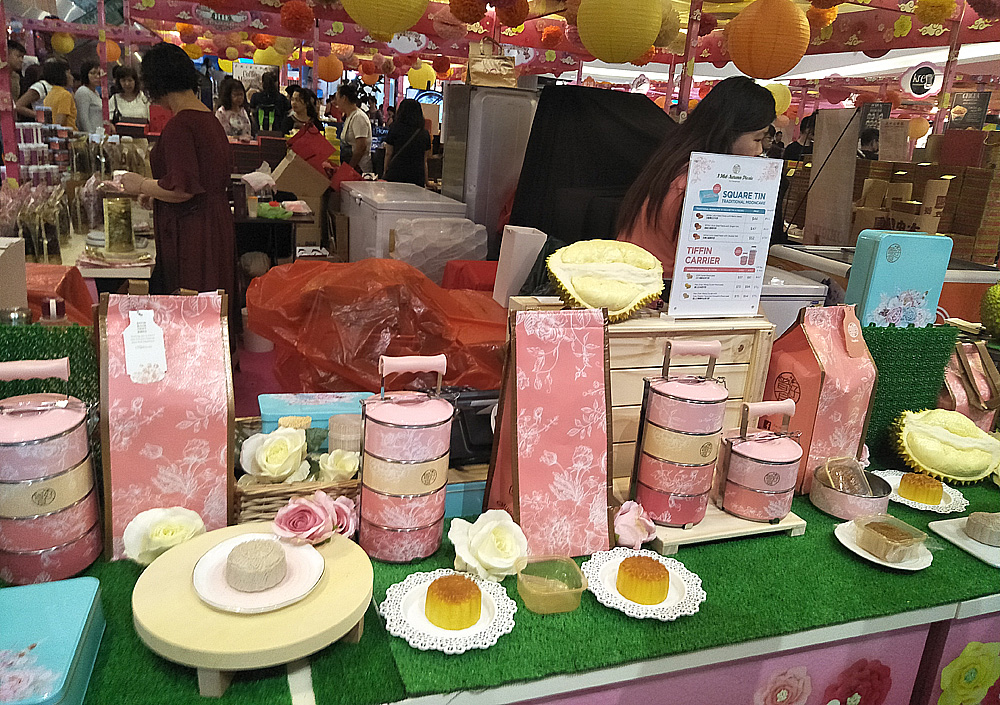 Today is Mid-Autumn Festival which is celebrated on the 15th of the eighth month of the Chinese lunar calendar.In China, the government designated this festival as a public holiday in 2008 in order to promote traditional culture.
The festival is a time to worship and admire the full moon, a time for family reunion and remembering one's hometown, guessing lantern riddles and eating mooncakes. The osmanthus blooms at this time and it is traditional to make them into osmanthus wine and drink it during the festival. According to legend, besides Chang E and the Jade Rabbit, there is an osmanthus tree on the moon which cannot be cut down because it heals from any cuts.
Here in Singapore, there is a trend of fancy mooncake packaging containers which can be reused after the mooncakes are eaten. My friend was mightily tempted by the pastel tiffin containers in the last picture. This being Singapore, durian(native to this part of Southeast Asia) mooncakes made from well-known durian cultivars such as D24 and Maoshan Wang are popular as you can see from the fake durians on display.