大雪 (Daxue) Major Snow 7 November 2017
Singapore has opened up post-pandemic, so the shop is re-opened for business! Sorry for the long wait!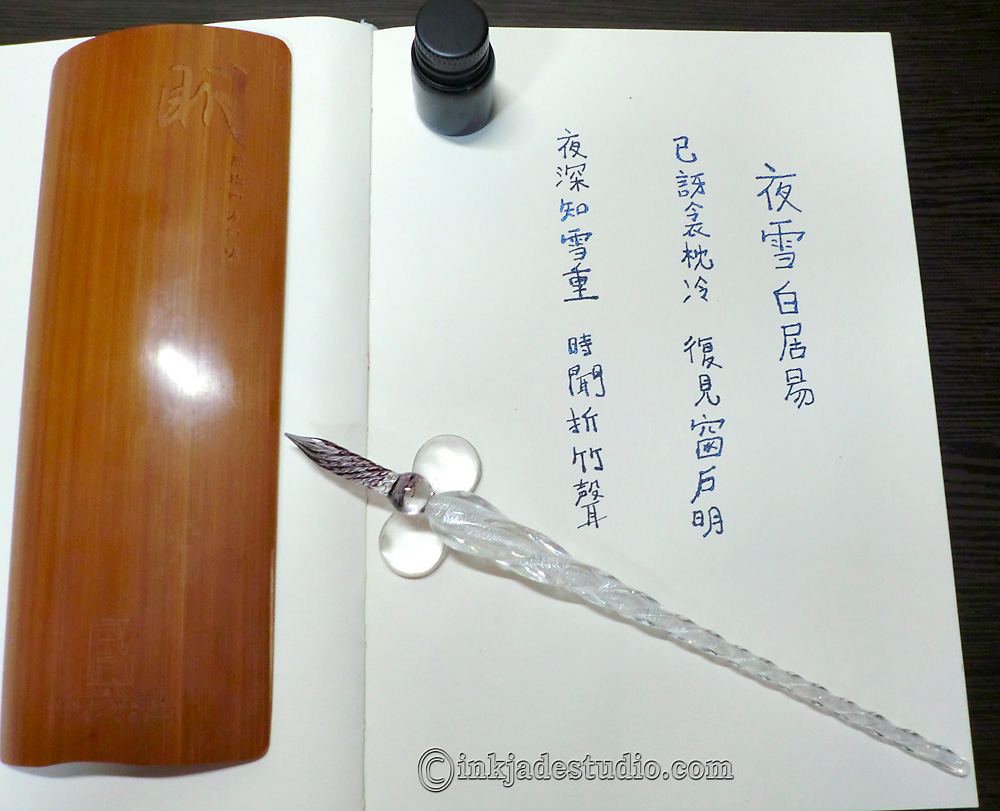 大 雪 (daxue) meaning "Major Snow" is the 21st solar term under the traditional Chinese lunar calendar and the third winter solar term. The weather turns colder and there is a greater possibility of snow, especially heavy snows.
I have copied out Tang dynasty poet 白居易 Bai Juyi's 《夜雪》(Night Snow) with a glass pen and black ink with blue shimmer (the shimmer is hard to photograph).
For those curious, a English translation of the poem is here.