陋室铭 Epigraph on my Humble Abode with a Jinhao Fountain Pen
Due to Covid-19 related international shipping issues, the shop will be closed until the pandemic is under control. Please take care of yourself and stay safe!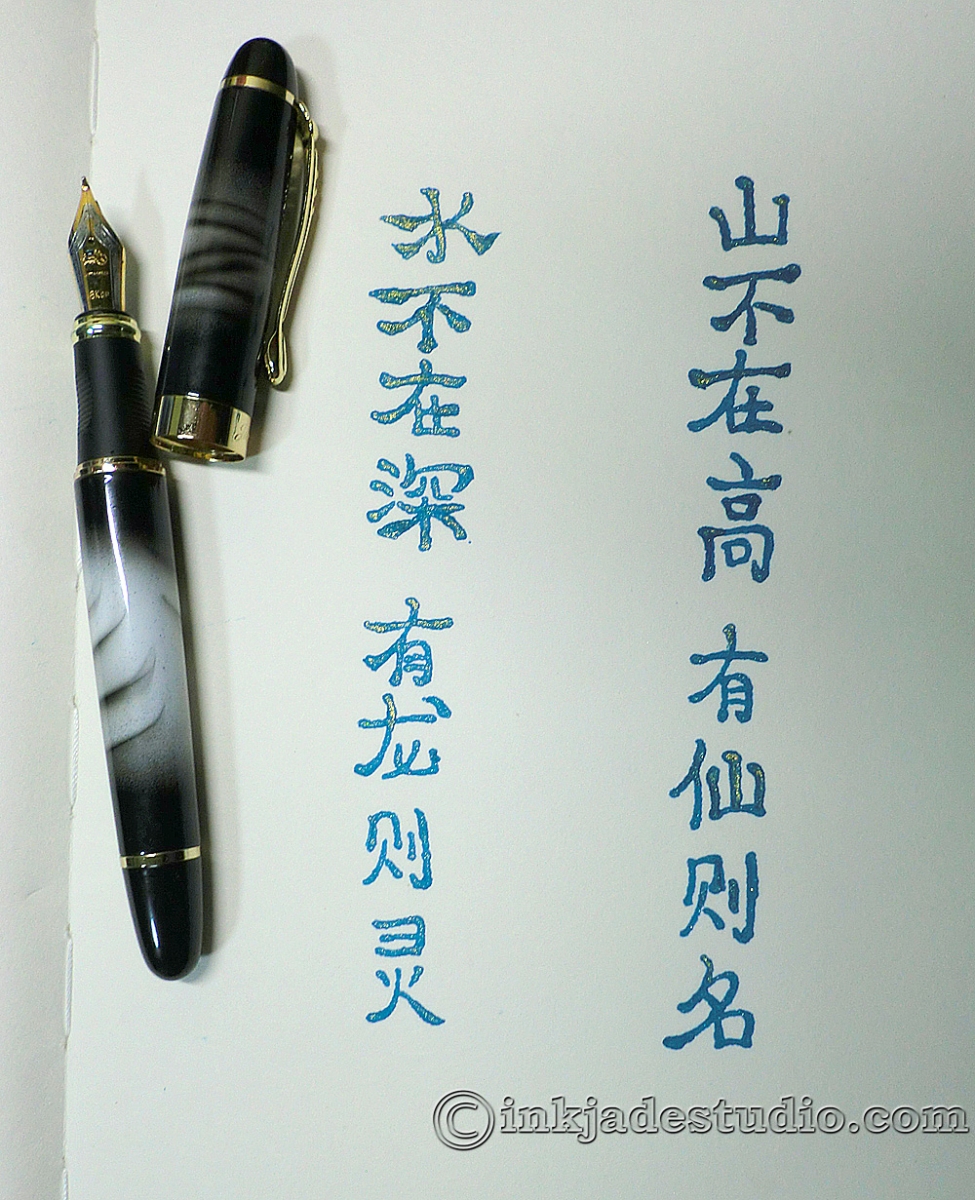 Experimenting with my new Jinhao pen model 450-9 (this particular model is called "乌云" meaning "Dark Clouds"). It has a bent nib and I am using a shimmery peacock green ink with gold powder.
The calligraphy(yes, I know I need moar practice) is an excerpt from 陋室铭 (Epigraph on my Humble Abode) by Liu Yuxi 刘禹锡 (Tang dynasty).
山不在高,有仙则名。 水不在深,有龙则灵。(rough translation of mine)
A mountain needn't be high;
It is famous so long as there is an immortal on it.
The waters needn't be deep;
It has spiritual powers so long as there is a dragon in them.