陋室铭 Epigraph on my Humble Abode with a Jinhao Fountain Pen
Singapore has opened up post-pandemic, so the shop is re-opened for business! Sorry for the long wait!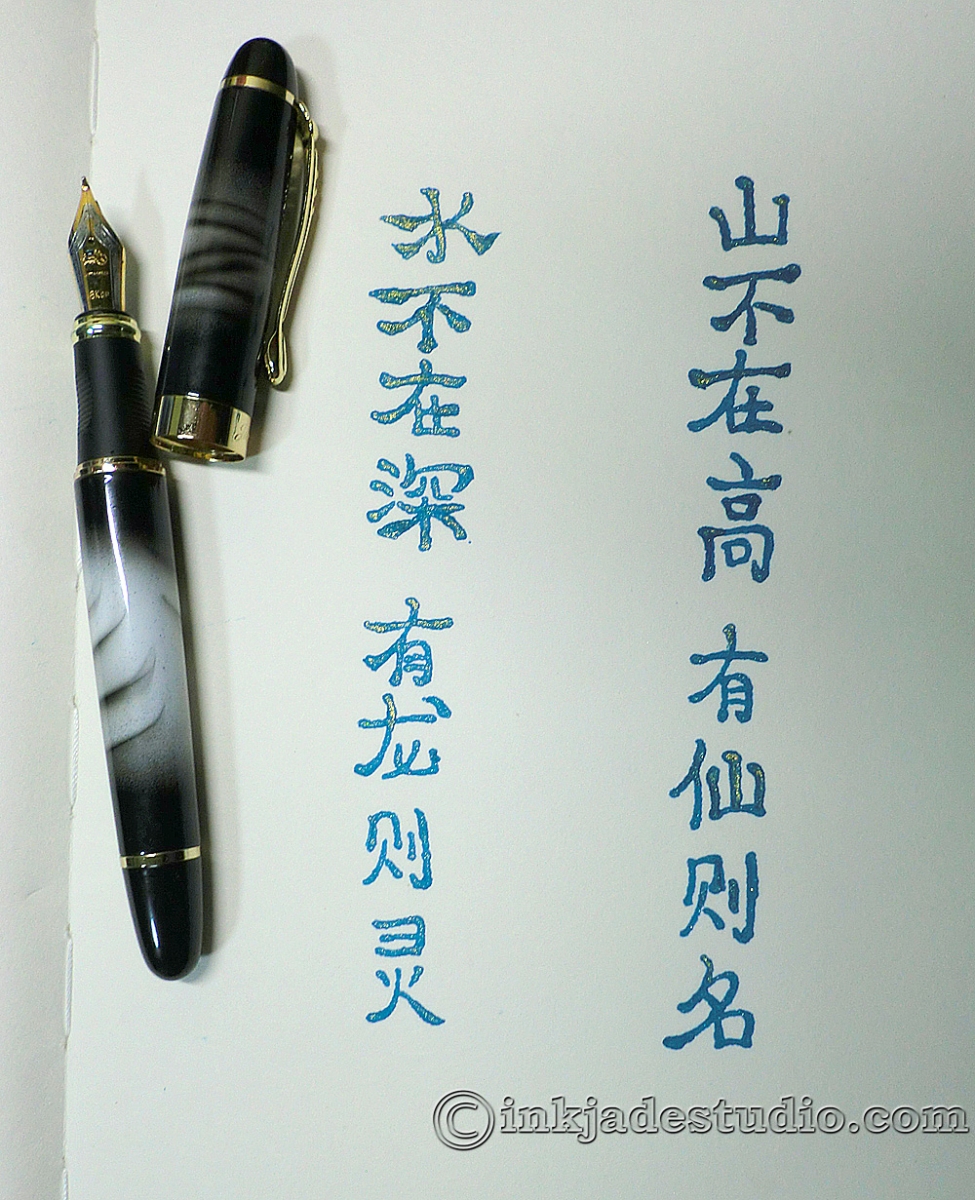 Experimenting with my new Jinhao pen model 450-9 (this particular model is called "乌云" meaning "Dark Clouds"). It has a bent nib and I am using a shimmery peacock green ink with gold powder.
The calligraphy(yes, I know I need moar practice) is an excerpt from 陋室铭 (Epigraph on my Humble Abode) by Liu Yuxi 刘禹锡 (Tang dynasty).
山不在高,有仙则名。 水不在深,有龙则灵。(rough translation of mine)
A mountain needn't be high;
It is famous so long as there is an immortal on it.
The waters needn't be deep;
It has spiritual powers so long as there is a dragon in them.