Chinese Lion Dancers at Suntec City Mall (Singapore)
Due to Covid-19 related international shipping issues, the shop will be closed until the pandemic is under control. Please take care of yourself and stay safe!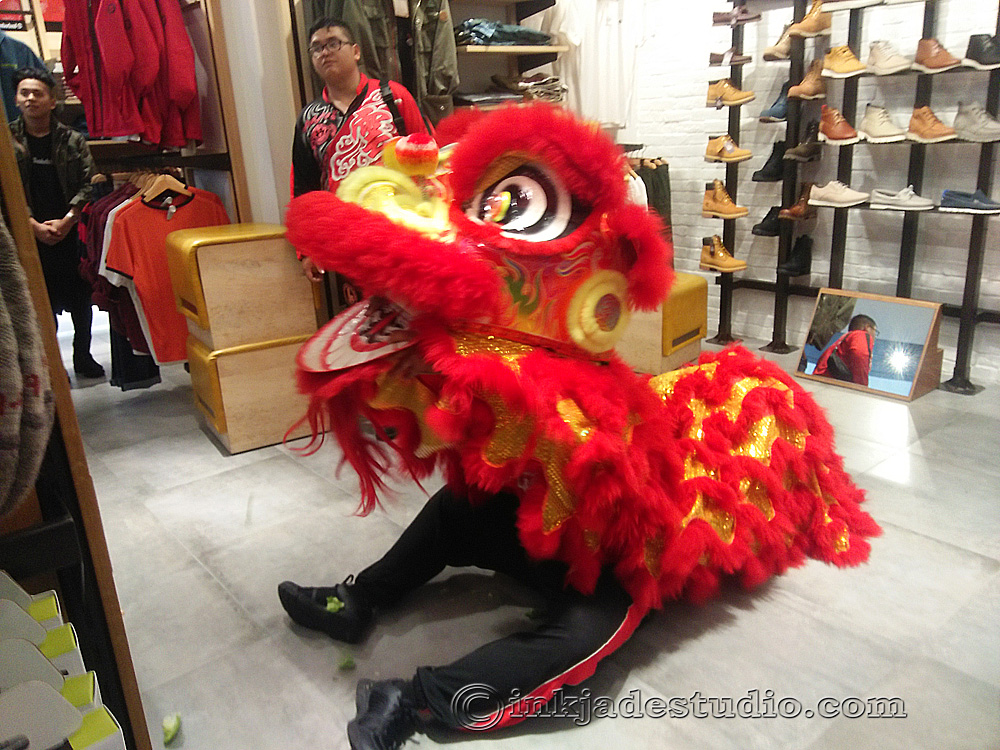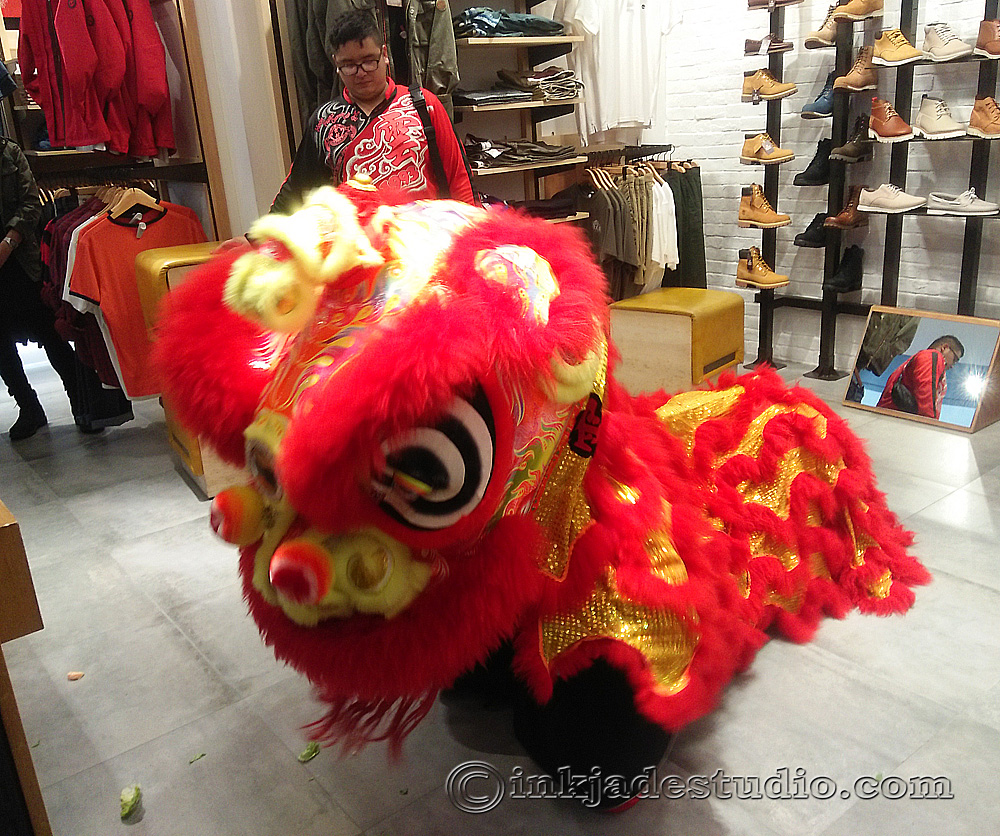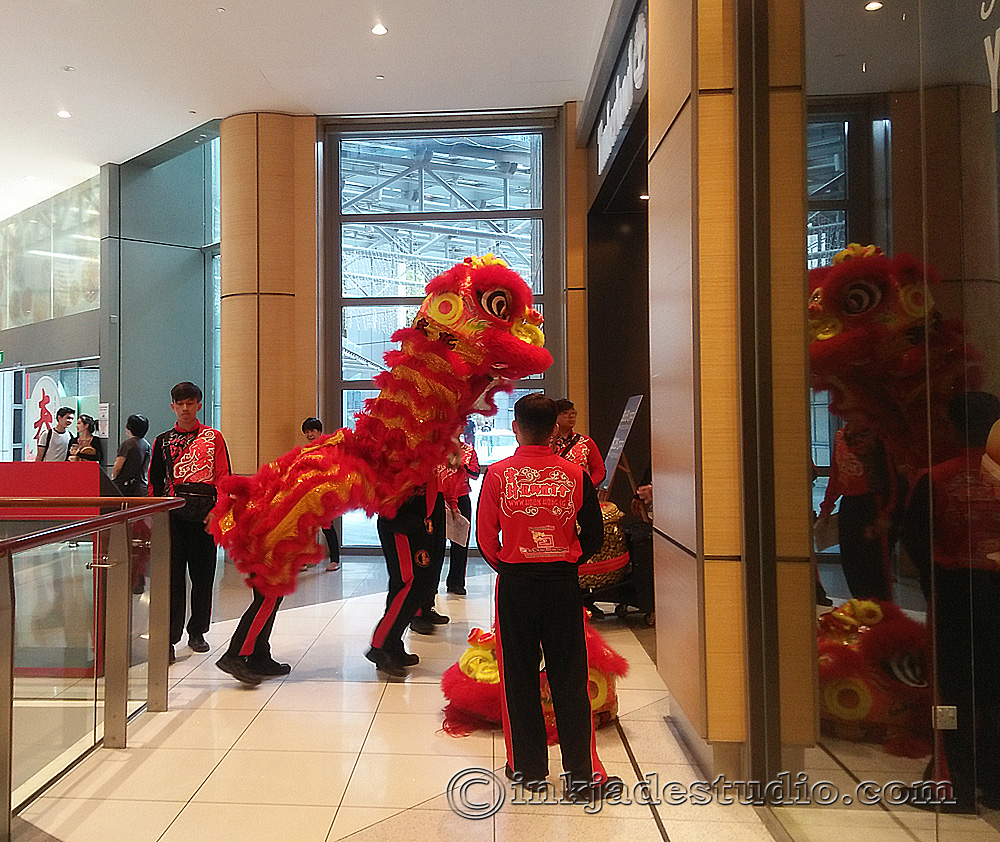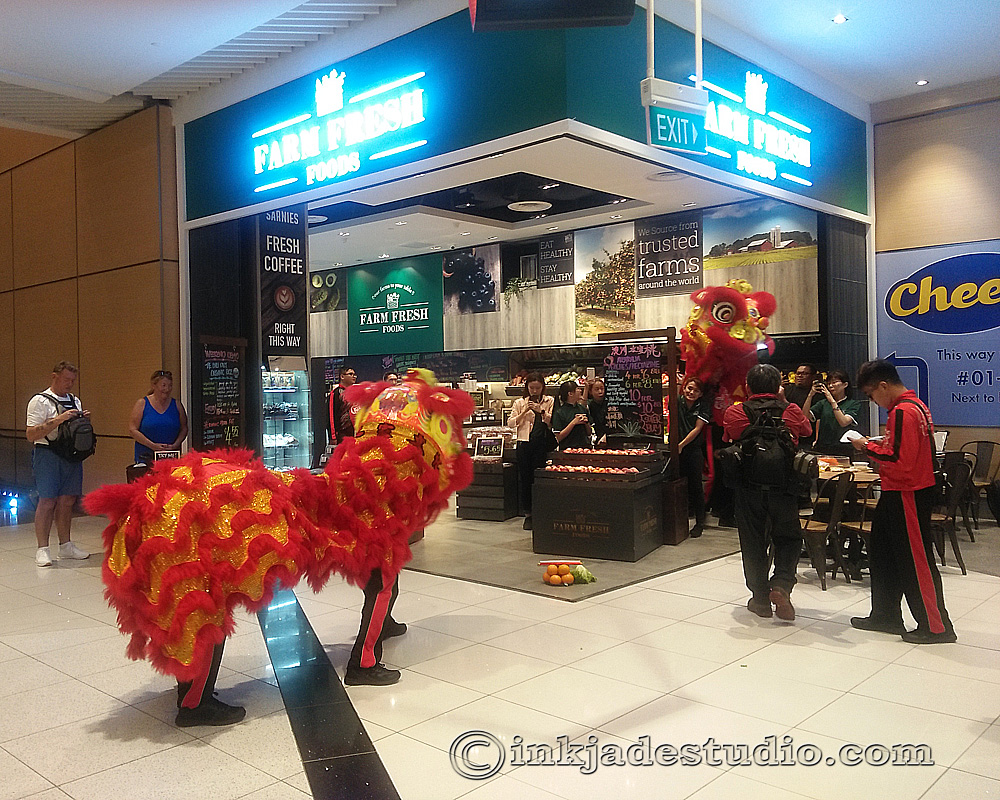 I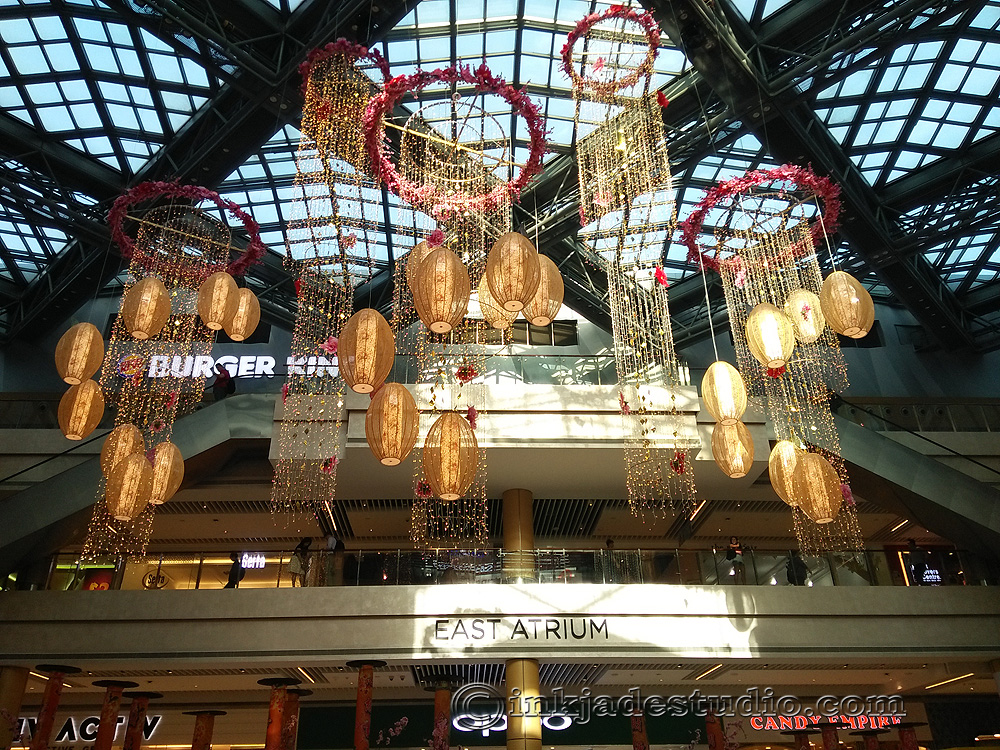 I went to Suntec City Mall last week to run some errands. The shops have just reopened after the Chinese New Year public holidays and a lion dance troupe were going around the various shops in the mall to perform and collect red packets. It is supposedly good luck to have lions perform for your shop, the downside being that the owner have to prepare a fat red packet for the privilege. Chinese New Year is an important time for lion dance troupes to perform and fill their coffers so you can hear the drums wherever you go in Singapore during this period.
The lions in these photos have been pretending to eat cabbages and have been "spitting" out free lucky Mandarin oranges at the audience (a mix of retail staff, shoppers and tourists, many of whom were taking photos or recording). I could have caught an orange but I already had plenty of oranges at home!
The last photo shows not just the New Year decorations but also lion dance props. The decorative pillars at the bottom are for lion dancers to perform acrobatics on.Alas, no performance was ongoing but it's something like this (this is from another mall in Singapore):