Crescent moon and gold rabbit buyao/月牙金兔步摇
Singapore has opened up post-pandemic, so the shop is re-opened for business! Sorry for the long wait!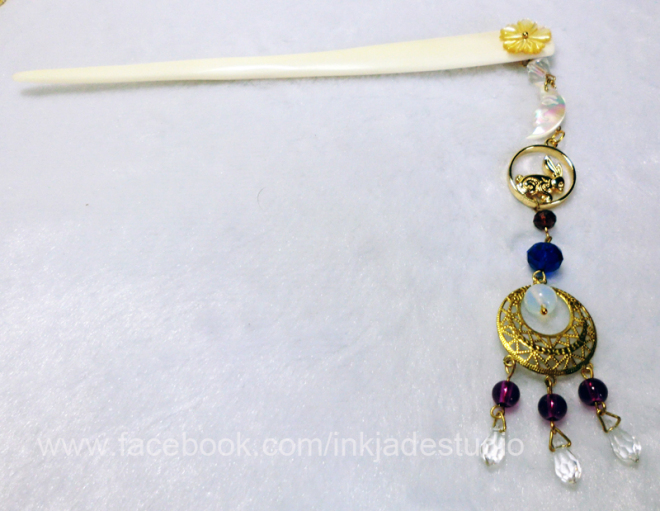 Materials: carved bone hairstick, carved shell flower, crystal, carved shell moon, opal, glass
Hairstick: 15.5cm Dangle: 13cm
Rabbit in the moon theme again with whimsical carved shell crescent moon and golden rabbit. 
EDIT: I made a silver version of this but it has been sold.
Silver Version