Crescent moon and gold rabbit buyao/月牙金兔步摇
Due to Covid-19 related international shipping issues, the shop will be closed until the pandemic is under control. Please take care of yourself and stay safe!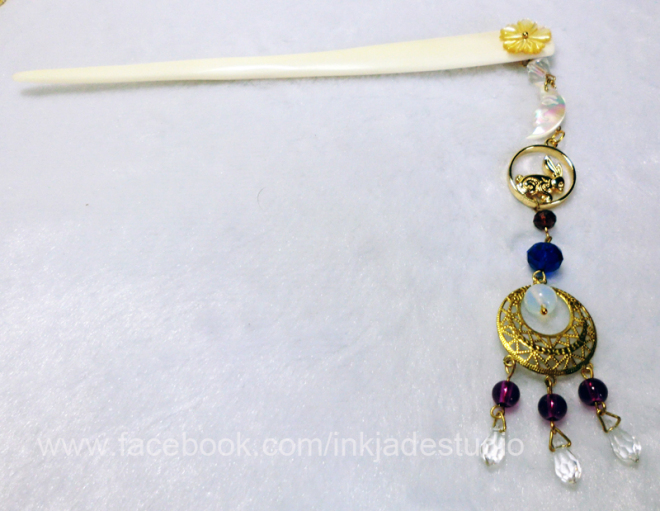 Materials: carved bone hairstick, carved shell flower, crystal, carved shell moon, opal, glass
Hairstick: 15.5cm Dangle: 13cm
Rabbit in the moon theme again with whimsical carved shell crescent moon and golden rabbit. 
EDIT: I made a silver version of this but it has been sold.
Silver Version