Nostalgic Traditional Singapore Chinese Biscuit 耳朵饼 (ear biscuit)
Due to Covid-19 related international shipping issues, the shop will be closed until the pandemic is under control. Please take care of yourself and stay safe!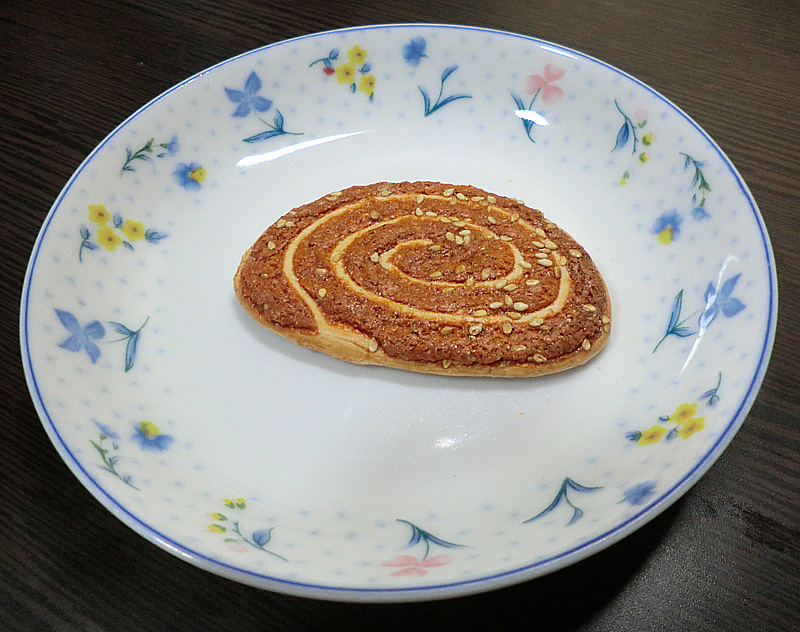 This is a kind of old-fashioned spicy but sweet Chinese biscuit popular in my childhood. The specks on top are white sesame. If you are from Singapore or Malaysia and of a certain age, you might recognize them though I'm not sure if youngsters still eat them nowadays. They are called 耳朵饼 ("ear biscuits") because they are spiral-shaped like ears. I think the spicy taste might be from Chinese five-spice powder. I never really liked them as a kid because I've always hated the weirdly spicy taste.
Here's a recipe from someone else: