Spunky Eclectic Falkland in the "Autumn" Colorway
Singapore has opened up post-pandemic, so the shop is re-opened for business! Sorry for the long wait!
Last month's 4 oz. Falklands handpaint has finally been plied and finished! If you remember, it originally looked like this:
Handpainted Braid
Spinning in progress: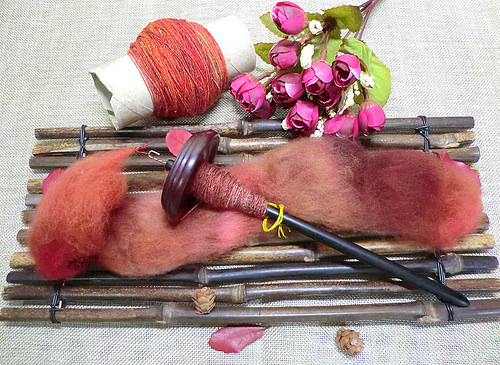 This braid had a melange of colors and I tried to separate the main colors but there was some blending and muddiness because of the way it was dyed. I then chain-plied everything. This was my first attempt at chain-plying.