Start of Winter 立冬 (Lidong) 7 Nov
Singapore has opened up post-pandemic, so the shop is re-opened for business! Sorry for the long wait!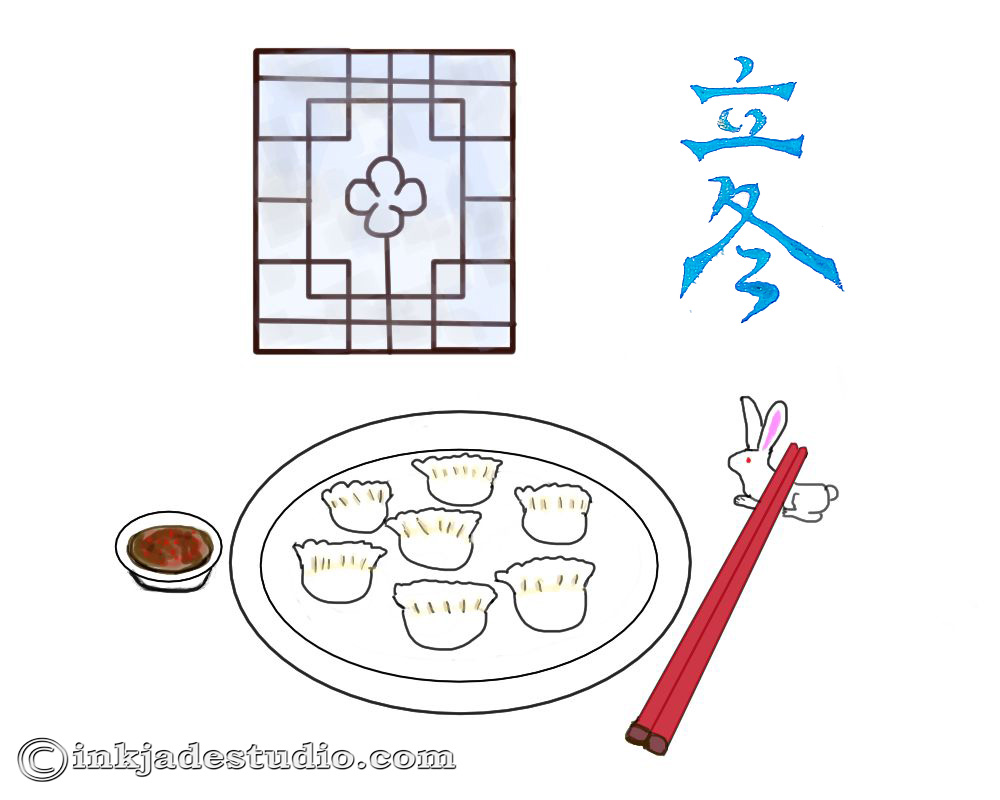 立冬 (Lidong) is one of the 24 solar terms under the Chinese lunar calendar and marks the start of winter as its name suggests. Under the old agricultural society, it's time to rest, prepare the farm for winter and eat nourishing food for good health to fortify oneself against the coming cold. In Northern China, it is customary to eat dumplings on this day. In Southern China where the weather is warmer, meat/fowl/fish is eaten.
I am fond of dumplings so I have drawn them digitally in Krita. The calligraphy was handwritten with my beautiful frosted white new glass pen on Chinese xuan paper and then photoshopped in. The ink I used actually has gold mica in it but it isn't very obvious in the photo. Can you see the gold sparkles?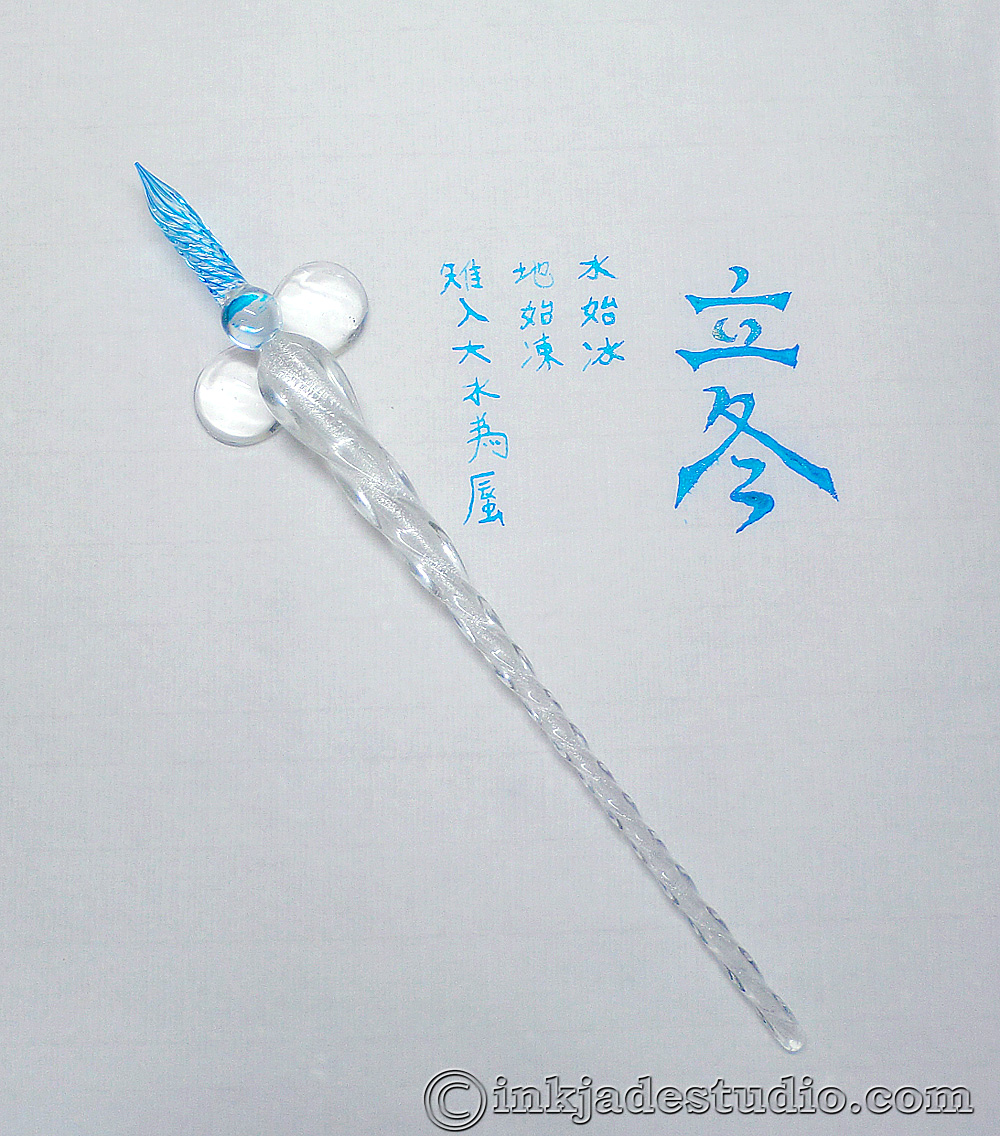 Glass pens were originally invented in Murano, Venice in the 17th century. They work as dip pens drawing the ink up by capillary action in the grooves. Writing with a glass pen has been an interesting experience. The tip is round and stiff so there is no flexibility and the line width is fixed. There is no control over the ink flow. I think a metal nib would be better for writing Chinese calligraphy but the advantage of the glass pen is that mica in shimmery inks do not clog the fluted nib and it is easy to clean by just rinsing in water. It is good for normal handwriting so I think it would be perfect for writing letters and cards. I hope to find time to experiment!