The World of Chinese Fountain Pens
Singapore has opened up post-pandemic, so the shop is re-opened for business! Sorry for the long wait!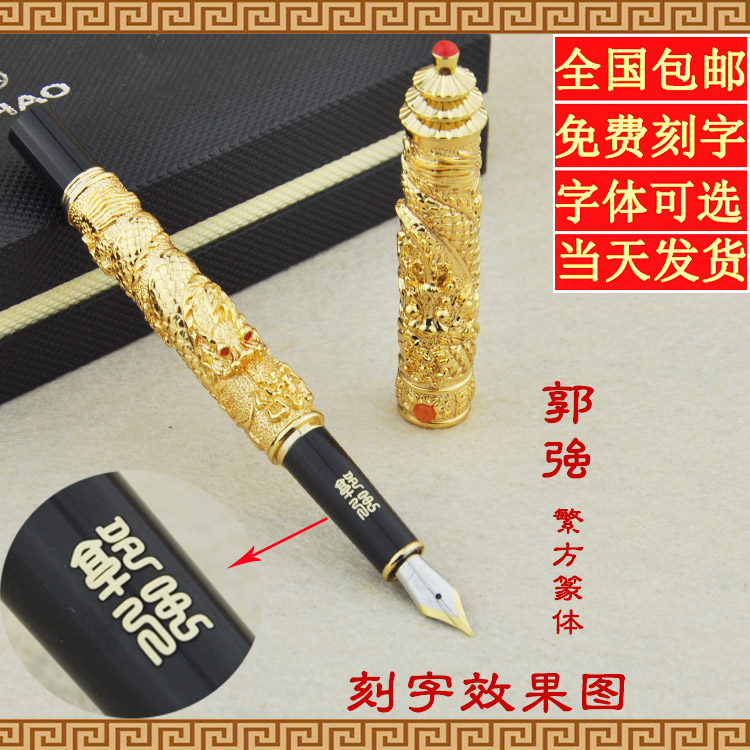 Model 999: Twin Dragons Play with Pearl from Chinese fountain pen company Jinhao
From 龙笔世家金豪钢笔 Taobao shop
Fountain pens, a product of the West would seem at first glance to have little to do with Chinese culture. However, China has a huge domestic fountain pen market.
When fountain pens came to China, a new sub-style of Chinese calligraphy was born. Traditional Chinese calligraphy is done with soft animal hair brushes but this new sub-genre of Chinese calligraphy 硬笔书法 (pen calligraphy) uses fountain pens to write semi-cursive Chinese characters 行书 (sometimes with cursive elements 草书).
Chinese pens are cheaper than European pens and tend to have finer and stiffer pen nibs that are more suitable for writing Chinese characters. Chinese nibs come in two types, the normal straight nib for everyday writing and the so-called "美工尖", a special broader bent nib used for art and calligraphy that allows more variation in strokes.
An example showing the bent nib: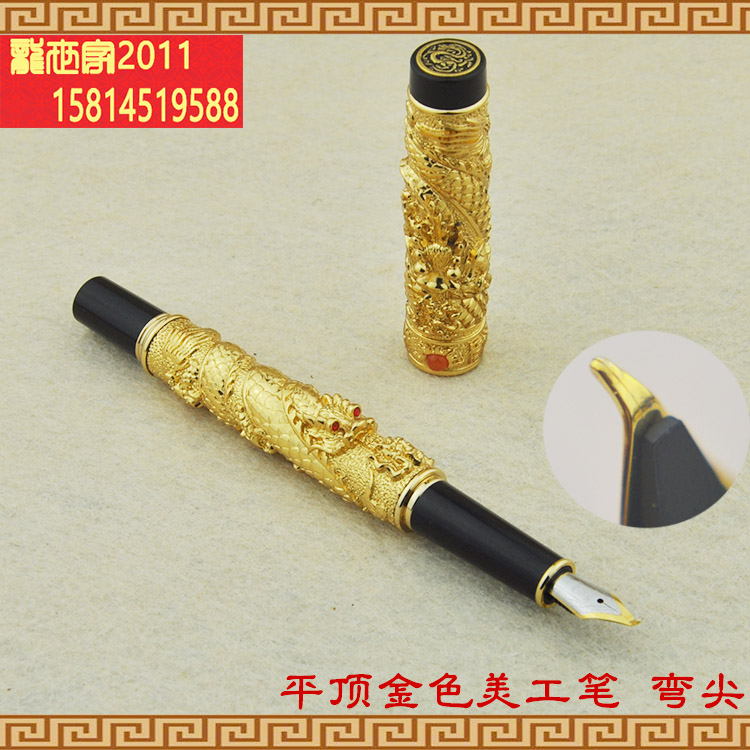 Jinhao 金豪 is a Chinese fountain pen company that has released many dragon and other collector pens inspired by and incorporating Chinese culture.The model featured in this post not only has twin dragons carving with jewelled eyes, it comes with a cap inspired by the Temple of Heaven in Beijing.There are too many models for me to discuss here but here is Jinhao's official Tmall store.
Jinhao:Jinhao Tmall
There is not much information about Chinese fountain pens on the English internet but here is an American seller with some information.
His Nibs:http://hisnibs.com/
Let me end with Jinhao's "Descendents of the Dragon" model
From:Jinhao Tmall